So many weekends of canceled riding, and now two little competitive rides/ lackadaisical races are pitted against each other.
Celtic 'Cross
on Sunday,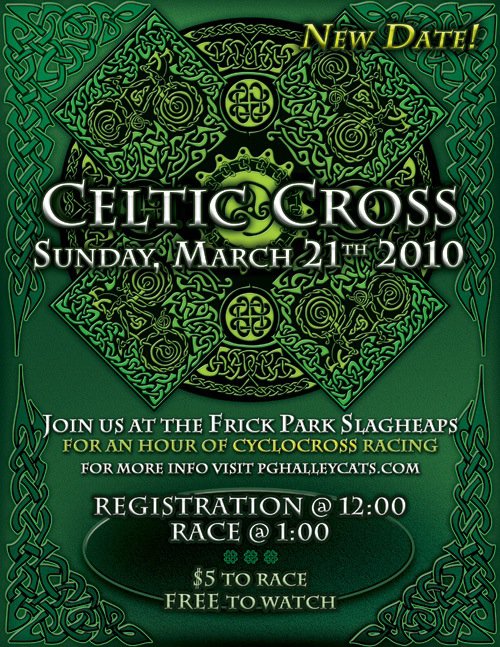 and the
Tour of Irwin
, also on Sunday.
If I do the Celtic 'Cross, I'll get to ride my bike really fast through the mud for a little less than an hour. I'll be
covered in slag again
, my bike will need a thorough washing, and the Grumbler will need to be fed petroleum to get me there. But there will be five or more half drunk screaming spectators, and if'n I do good, I might win a few trinkets.
In contrast, I'll get to ride for more hours of riding by doing the
Tour of Irwin
, but it will all be on the road. There will be steep hills sprint up, but again, all pavement (meaning my clothings and bicycle will stay clean. which is both good and bad.)
A nice day will make it easier to do
Irwin
and get some miles in, but if it's raining, it's going to be hard to stop myself from going to Celtic 'Cross and playing in the mud (i do love some mud. especially when it's nice and gritty.)
Either way, it's a damn fine weekend when I have to decide between casually racing my bike and racing my bike casually.